About Us
Simon Jones & Co is a firm of accountants based in Werribee in the western suburbs of Melbourne. The practice was established by Simon Jones in 1994 and his vision was to bring a 'big 6' level of service to Werribee for tax, accounting and business advisory services.

Our team of experienced and highly qualified professionals share a common vision of understanding our clients' needs and providing them with timely, high quality, tax, business and accounting advice. The team all live and work in close proximity to where our clients and business owners live and work and we understand the issues that affect their lives, investments and businesses.

Fuelled by client referrals we have grown significantly over the years and the team has also expanded. With the growth we can now offer specialist services in a number of areas including :
Taxation
Investment
Superannuation and SMSF
Business Services (see our Services Guide)
Finance
Business Start Up Advice
We understand that every client situation is unique, whether you are an individual grappling to understand complex tax laws, or a business wishing to grow your profits and achieve your goals. We have a wealth of tax, financial and business experience and our pro-active approach comes from the fact that we believe accounting is about a lot more than just numbers. We value our client relationships and investing in the best people who can deliver the best results for our clients.
To help you achieve amazing results in your business we provide you with strategies to grow your revenue, profits and business. We also help you create wealth using tax effective strategies such as negative gearing and superannuation plus we also work to protect your assets and minimise your exposure to income tax when you sell your business. Our experience means you can rely on us to provide you with the knowledge and tools to to achieve success. Unlike traditional accounting firms we even help our clients with their marketing including branding, websites, videos and digital publishing to help them achieve a better return on their marketing dollars.
We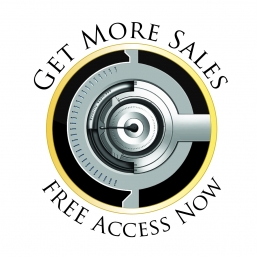 recognise the fact that business owners want more sales, more customers and more profit. To help you, we give you access to one of the world's most successful marketing programs, the 'Business Growth System'. It is the ultimate step by step system for growing your business and contains more than 2500 pages of step by step instructions supported by videos, templates and examples. Access to this 'vault' of resources is
FREE
for clients of the firm. In addition, we also give you free access to the 'Grow Your Business in 5 Days' video training course that can help you shape your future marketing plans.
We offer you a FREE half hour business consultation to assess our services and simply contact us on (03) 9742 3844 or via e-mail at accountant@sjc.com.au
We welcome you to join us on this journey and build your pathway to business success.
Simon Jones & Co - Your Pathway to Business Success