Our Industries
As business owners we believe you want more than just basic tax compliance work from your accountant. Our focus is to help you grow your revenue and profits and this can only happen when we understand the key profit drivers in your business. We also believe you want to protect your assets and grow your wealth using tax effective strategies like negative gearing and self managed superannuation.
We make a real effort to understand your business and your industry. For example, we have mentored hundreds of clients through the business start up phase and take great pride in their success. In fact, a number of our largest clients had humble beginnings that started with a simple business idea. Wealth creation is an important part of our service offering and we use tax effective vehicles like Self Managed Superannuation and negative gearing to build wealth for clients. These areas have become specialist services within the firm.
Our niche services include: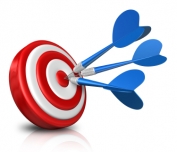 - Business Start Ups
- Negative Gearing & Property
- Self Managed Superannuation Funds
Over the years we have also developed expertise in a number of specific industries and our clients keep telling us that they trust our advice because of our intimate understanding of their business and industry. Our team have developed technical and industry specific skills to give your business a commercial edge and we also use industry benchmarks to help you compare your business performance against your competitors so you understand what is working in your business and what areas need working on. Some of the industries we describe as our niche markets include:
If you're looking for an accountant who specialises in helping business owners and is passionate about your success, call us today on (03) 9742 3844.
Simon Jones & Co - Accountants & Business Advisors