Accountants Werribee
We are a unique accounting, tax and business advisory firm based in Werribee, 36 kilometres west of the Melbourne CBD. While we primarily service small business owners, we also prepare a significant number of individual tax returns for investors and clients with self managed superannuation funds and negatively geared investment properties.
A large number of our clients are in the local Werribee, Hoppers Crossing, Point Cook and Wyndham Vale areas but our clients span the entire nation with many clients in country Victoria and interstate. This is attributable to the expertise we have developed in specific industries including builders, property developers, the building trades, the medical professions, manufacturers, restaurants and retailers.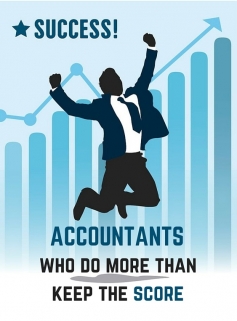 As you would expect from a Melbourne suburban accounting firm, we certainly offer you all the usual accounting, tax and compliance services but we believe business owners want more. We aim to deliver strategic business advice and business coaching services designed to help you grow your revenue, profits and business value. Our client brief includes helping you reduce the cost of compliance and it all starts with training you to use the right accounting software that matches your bookkeeping skills with your business needs. You'll find we support a number of bookkeeping solutions but we are strong advocates of Xero accounting software.

Our specialist services include advice to business start-ups and the establishment and maintenance of self managed super funds while our marketing skills distinguish us from other accounting suburban firms. If you need advice and assistance in key marketing areas including your branding, video production or the development of your website including the features, functionality, content or search engine optimisation, contact us today. We also offer you assistance with digital publishing including your corporate brochure and newsletter plus we can help you harness the power of social media to win more leads and business.
Referrals remain the life blood of our business and we strive to earn your trust and ongoing referrals by delivering practical, cost effective business solutions. Our team of dedicated advisors are committed to ongoing professional development so you enjoy access to the best technical tax and accounting advice available and no job is too big or too small for the team at Simon Jones & Co.
You can expect a personal and proactive approach with a 'hands on' policy that includes visiting your business premises whenever possible. We train you to use the right accounting software to minimise the cost of compliance and endeavour to turn your tax and GST compliance work around as fast as possible. We understand the need to be accessible and offer you extended trading hours plus always return your phone calls and respond to your emails as soon as practically possible.

If you're a committed and ambitious business owner looking to accelerate your business success we invite you to book a FREE, one hour introductory consultation to discuss your business needs. You can expect practical business, tax, marketing and financial advice designed to help you build your business and grow your wealth. To book a time, contact us today on (03) 9742 3844 or complete your details in the box at the top right hand side of this page.

Simon Jones & Co - Your Pathway to Business Success